According to the reports from Metro, Inter Milan are keen to sign Manchester United's striker Romelu Lukaku. Inter Milan wants to bring in the Belgian to replace Mauro Icardi as the frontline striker.
Inter Milan have been struggling to find their feet in the Italian league as their counterparts like Juventus, Napoli, and Milan who seem to overshadow their historic past achievements. With the appointment of Antonio Conte as the head coach, the Italian giants will look to reform their squad if they want to compete at the highest level.
Lukaku joined Manchester United in 2017 for a fee of £75m and found the net 27 times in his first season. The Belgian international, who scored 15 goals last season with the Red Devils, has failed to impress the newly appointed boss, Ole Gunnar Solskjaer. Marcus Rashford has become the regular starter for Manchester United; hence United is willing to sell Lukaku for £62million.
​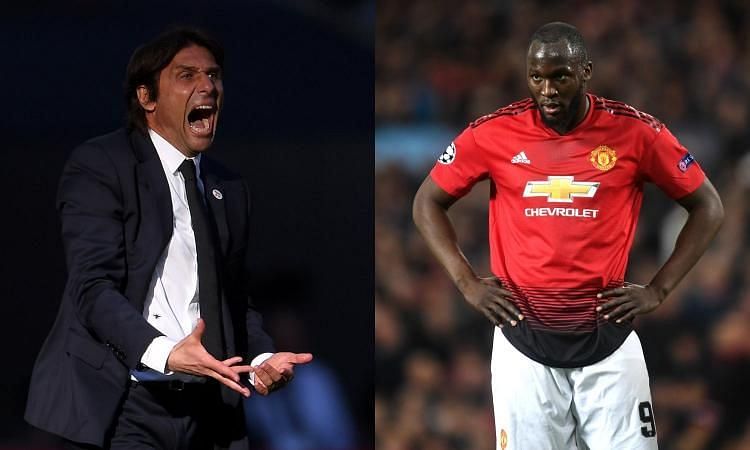 ​
The 26-year-old has probably indicated his move to San Siro by hailing Antonio Conte, the 'best manager in the world.'
'It's good to see Conte joined Inter, for me, he is the best manager in the world,' he told Premium Sport.
'I've already taken a decision about the future but I can't reveal it because I have a contract with Manchester United and because I respect the club.' Lukaku added: 'I am a big fan of Serie A, who knows me is aware that I wanted to play in the Premier League and that I also want to play in Serie A.
'Cristiano Ronaldo arrived in Italy last season, Sarri will go to Juve, Ancelotti is at Naples, the Serie A will be thrilling next season. 'My agent will speak with Manchester United. I've already taken my decision. The club needs to decide, but my agent wants the best for me, I am sure it'll be an agitated summer'.
​Lukaku has been desperate to get some game time, which is why this switch San Siro can undoubtedly be on the cards. Manchester United will be hoping to trade him for Icardi if the £62million price-tag is not met. However, the Italian giants are yet to reach an agreement with United, Conte has declared Lukaku as their prime transfer target this summer.
Gazzetta dello Sport's states that Inter and Lukaku have mutually agreed on a deal which will give Lukaku £6.6m in bonuses until 2024. Manchester United stick to their price tag of £62million while the Italian club is yet to reach an agreement with United over Lukaku's price.
​Inter Milan are eyeing to bring in some reinforcements who can bring the glory days back for the Serie A giants. With Antonio Conte at the helm, we can witness a gradual enhancement in Inter's squad. On the contrary, Manchester United will look to bring another clinical striker to replace Lukaku.